Tower Behavioral Health, located in Reading, Pennsylvania, is proud to offer the Resiliency program, which is a specialized inpatient program for individuals age 14 and older who are struggling with eating disorders. Through the use of evidence-based interventions and personalized treatment plans, we can help you begin on the path to lasting healing. 
Resiliency Eating Disorder Program Overview
Resiliency, Tower Behavioral Health's exclusive eating disorder inpatient program in Reading, Pennsylvania, offers comprehensive care for patients who are suffering from eating disorders such as: 
Anorexia nervosa

 

Bulimia nervosa

 

Binge-eating disorder

 

Avoidant/restrictive food intake disorder (ARFID)

 

Other specified feeding and eating disorders (OSFED)

 
Each patient in the Resiliency eating disorder program receives an individualized plan of care that we create based on the results of a thorough assessment they take part in before entering the program. This assessment helps our team identify the patient's needs, strengths, and treatment goals so that we can tailor every aspect of their care to meet them where they are on their recovery journey.  
The average length of time patients spend in our eating disorder program is 14-28 days, but the actual length of time a person remains in our care can vary based on their needs and the progress they make while in treatment. 
Entering Inpatient Eating Disorder Treatment
When you enter our eating disorder program, you can expect to receive personalized guidance and support. All patients work with a multidisciplinary treatment team, which may include physicians, psychiatric nurse practitioners, a registered dietitian, behavioral health associates, therapists, and case managers. 
When you begin treatment, you may meet with the following team members: 
An admissions counselor who will walk you through the admissions process

 

A psychiatrist who will provide an assessment for admission

 

A nurse practitioner who will conduct a brief exam of your physical health and the state of your mental health

 

Members of your treatment team

 
Your Treatment Experience
We have created a safe and supportive environment where you can learn the skills you need to begin living a healthier lifestyle. Our mission is to help you improve your overall quality of life by providing accessible, evidence-based behavioral healthcare. 
A crucial part of treatment in our eating disorder program is taking part in structured meal planning. You will meet with a registered dietitian, and, together, you will discuss, outline, and implement a personalized meal plan. You will be given a menu with meal options, and you will receive support as you choose your meals so that your choices align with your treatment plan. Our team also provides support and monitoring for at least an hour after you have finished eating. The dietitian will follow up with you on a regular basis to make any changes to your plan if necessary. Please note that if you are unable to finish a meal, you may be asked to take a dietary supplement.  
While in our eating disorder program, you may have three individual therapy sessions each week. The focus of these sessions will be decided by you and your therapist. You may also have regular family therapy sessions. These sessions can help your loved ones gain an understanding of ways they can play a role in your recovery process and how they can support you when you return home. 
Group therapy is a large part of the treatment process in our Resiliency eating disorder program, with sessions typically held four to five times each day. There can be a number of topics discussed during group therapy sessions, including things like anger management, coping skills, and nutrition. 
Additionally, patients who receive care in our eating disorder program can take part in experiential therapies such as art therapy, music therapy, and dance and movement therapy. We also offer pet therapy. We believe that experiential therapies can be immensely helpful when working toward recovery from eating disorders. Patients also have access to fitness equipment, and all exercise time is supervised by our staff. 
Your individualized treatment plan will include a discharge plan. This is meant to help identify what type of support you may need after you leave our care. Discharge plans may include recommendations for ongoing therapy, such as through participation in a partial hospitalization program or another form of outpatient treatment. Every patient also receives a meal plan to follow at home, and directions for meal supervision are discussed. 
Educational Support While in Treatment
For our younger patients to be successful while in treatment, they need to have access to educational services so that they don't have to worry about dropping behind in school. 
During the school year, patients who are in middle or high school can receive two hours of instruction each day from a certified teacher. There is a classroom on the unit, and the teachers typically follow the schedule of the local school district. 
Teachers coordinate with representatives from patients' home school districts to make sure that they are receiving education at the appropriate level. Our staff also includes teachers in daily unit meetings, which allows everyone to remain up to date on each patient's therapeutic and educational progress. 
Our Experienced Staff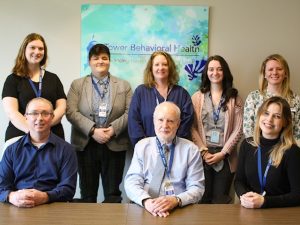 Resiliency's staff is solely dedicated to helping our patients find renewed hope and better health. 
Though each patient's time with us is unique, professionals you may work with include: 
Attending physicians

 

Nurses

 

Registered dietitians

 

Master's-level clinicians

 

Teachers

 
All admissions for Resiliency run through Tower Behavioral Health's assessment center. Our master's-level clinicians, nurses, and medical director will help guide you through this streamlined process so that you can begin to receive the care you deserve as soon as possible. 
Meet the Doctor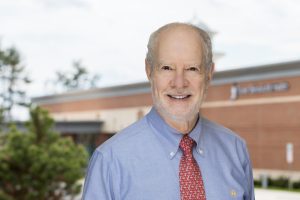 Meet Dr. Michael Pertschuk, MD, our new Medical Director of the Eating Disorder Program. Dr. Pertschuk began his interest in eating disorders while in college at Yale. He continued his studies at the University of Pennsylvania where he earned his M.D. as well as a Master's in Psychology. While a resident in psychiatry at Penn, he was mentored by several professors with expertise in the developing field of eating disorders. Over the years, he has published research on the medical complications and treatment of eating disorders as well as on body image issues. He has directed eating disorders treatment programs in inpatient, outpatient, and partial hospital settings. He is currently a Clinical Professor of Psychiatry at Drexel University. His media credits include Good Morning America, Oprah Winfrey and Dr. Oz. He and his wife have five grown children, five grandchildren (and counting). He is very fond of cats and shares his home office with a tortoise shell cat and an African Grey parrot. Dr. Pertschuk most recently joins us from Tower Health Brandywine Hospital, and he will assist us in the development of our new Eating Disorders Program.
Packing List
For the safety of our patients and staff, we ask that all patients in the Resiliency inpatient eating disorder program abide by the following guidelines when packing for their stay. 
We recommend that all patients bring: 
Shoes that are suitable for gym use but do not have shoelaces

 

Six changes of clothing

 

Three sets of pajamas

 

Slippers

 
Patients should plan to wear weather-appropriate clothing during the day. Please note that pajamas are only allowed to be worn at night. We have a washer and dryer on the unit in the event that a patient needs to wash their clothing. 
We provide bedding, pillows, and towels. However, patients are allowed to bring a personal blanket or pillow if they wish, and they are welcome to bring one stuffed animal. We also provide a number of toiletry items, including toothbrushes, toothpaste, combs, deodorant, and soap. If you would like to bring your own makeup, nail clippers, or an electric razor, you are free to do so. If you do, those items will be kept at the nursing station when not in use.  
For the safety of our patients and staff, there are some items we cannot allow patients to bring. These items include: 
Flat irons

 

Glass mirrors

 

Hair dryers

 

Shaving razors that have blades

 

Scissors

 

Scarves

 

Shoelaces

 
Because we are a psychiatric hospital, we also cannot allow patients to bring any items that are in glass containers, have aerosol sprays, or contain alcohol. 
Additionally, we ask that you leave any valuable items at home, including laptops, cellphones, iPads or tablets, cameras, and expensive jewelry. 
Our Goals for You
When you take part in the Resiliency eating disorder program, we will strive to make sure that you meet the personal treatment goals you have for yourself throughout your time in our care. There are also goals we, as your treatment provider, want to help you achieve. These include: 
Gain control of your symptoms

 

Achieve and maintain a healthy body weight 

 

Reduce or eliminate negative behaviors, including bingeing, purging, and compulsive exercise

 

Build self-esteem

 

Improve body image

 

Learn healthy coping skills for dealing with stressful situations and environments

 

Adopt healthier, more flexible eating habits

 
We encourage active participation in the therapies and interventions your treatment team recommends for you. The skills you can gain throughout your time in treatment will support continued wellness long after your time with us comes to an end. 
Ultimately, we want you to discover a sense of hope for your future, knowing that you have the strength to live a full, healthy, and productive life. 
Frequently Asked Questions
Q: Can I have my cell phone and or laptop?
A: Please refrain from bringing your cell phone and computers. We can provide you with a phone (please bring a list of important phone numbers) and a computer are available for your use while in treatment.
Q: How long will I be there?
A: Average length of stay is 3 weeks but is dependent on your progress.
Q: What will meal planning look like?
A: You will meet with a registered dietician for your individual needs. It is typically exchange based.
Q: What kind of therapies do you provide?
A: We provide evidence-based therapies including cognitive behavioral therapy, individual, group, and family therapy. We offer robust creative therapeutic modalities including art, music, dance and movement, yoga, and pet.
Q: What is your visitation policy?
A: Please call 484-659-2330 for our current visitation hours.
If you believe that you or a loved one could benefit from receiving comprehensive, individualized treatment for eating disorders, please contact us today. We are available to answer any questions you may have about the services we offer or to help you begin the admissions process. 
This content was written on behalf of and reviewed by the clinical staff at Tower Behavioral Health.